ROGUE Film Co. Presents a Hillside Wedding in Denver, Co.
Loren & Nikita, celebrated their wedding in style at the Glenmoore Country Club in Denver, Co. These two are the sweetest people in the world, and I mean, THE WORLD...

When I first walked in, I fell in love with Loren's dress... absolutely beautiful. Nikita's suit tied everything together perfectly. Of course, I wasn't there because they had cool things, I was there because Nikita & Loren are amazing people, they make it so easy for people around them to feel comfortable. They know how to laugh, be silly, serious, have fun, and most importantly LOVE.

With all of their family and friends present to witness their day I could easily tell how they became the people they are. You always look at their roots! It was a stormy day, a little rain here and there, but that didn't deter them. The Glenmoor staff acted accordingly and set up the ceremony to be inside, but... Loren & Nikita thought, well, we only get married once...

So, facing the risk of rain, lightening, etc... They held it outside as a standing ceremony. It was beautiful.

After, we went to take a couple gorgeous photographs on the hillside of the location. The light was perfect, the clouds only added, and by the end of the day... It was a wedding well done in every facet.

Loren & Nikita, you're amazing people! Never change, always grow, and love with your whole hearts! Cheers!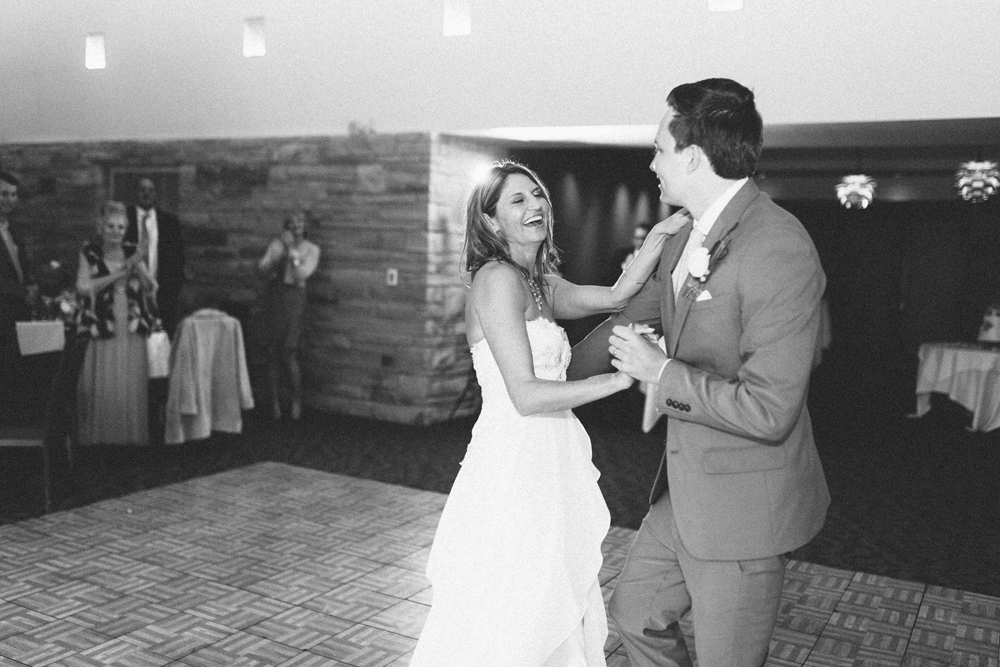 wedding, photography, denver weddings
Joshua McDonald
Glenmoor Country Club
glenmoor country club, wedding photography, real weddings, colorado wedding, vsco, photography, photo of the day, denver photographer, may weddings, no filter, bride, groom, black and white, hillside, green, country, clouds, storm, rain
Comment